I spent the weekend off grid, well not completely I had running water and like a house and everything, but no internet. I needed the down time and more importantly I needed the sun. It was in the mid-seventies here in Michigan Saturday and eighty on Sunday. No way was I sitting in the house. It was gorgeous and I enjoyed it to it's fullest. It's a little chilly and rainy this morning but memories of the weekend are the inspiration for today's yummies. ~Enjoy~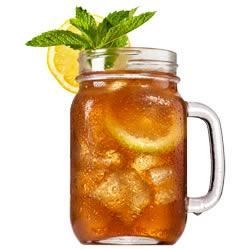 6

cranberry herb tea bags

1/4 cup

lemon juice

9 packets

Sweet'N Low granulated sugar substitute

1 1/2 cups

orange juice

Directions

In a large pitcher, pour the boiling water over the tea bags. Steep 5 minutes; remove the tea bags and discard.

Stir in the lemon juice and Sweet'N Low until the Sweet'N Low dissolves. Mix in the cold water and orange juice.

Refrigerate until well chilled.

Pour over ice in tall glasses.
Red Wine Sangria
Ingredients

2 bottles red Spanish table wine
1 cup brandy
1/2 cup triple sec
1 cup orange juice
1 cup pomegranate juice
1/2 cup simple syrup, or more to taste (equal parts sugar and water, heated until sugar dissolves, cooled)
Orange slices
Apple slices
Blackberries
Pomegranate seeds

Directions

Mix all ingredients together and let stand in a tightly sealed container or pitcher for at least 24 hours in the refrigerator before serving.

Recipe courtesy Bobby Flay

Read more at: http://www.foodnetwork.com/recipes/bobby-flay/red-wine-sangria-recipe.html?oc=linkback