Some of the most common questions I get as an editor are around how we come up with the rules we edit by. So today we are going to talk about style guides, how they influence an editor's decision-making, and why you should care. (There's also a mini psychology lesson thrown in for free.)
I am going to start with the why should you care bit. After all, if you aren't willing to be convinced of the central argument that style guides serve a purpose, the rest of this post is lost on you.
So why
should
you as an author care about style guides? Simple.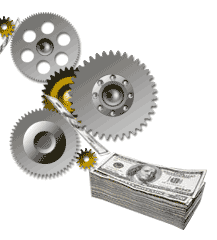 No matter how obvious the meaning of what you wrote is to you, you don't get to look over readers' shoulders and explain it to them if they can't figure it out. You have to rely solely on the words and the structure around them to get your meaning across. And if your readers don't understand you, they aren't going to buy your next book.
Part one of my argument: Good communication = More money.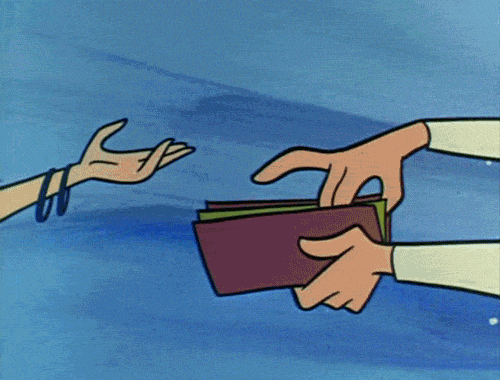 Now that I have your attention, what is a style guide? According to Wikipedia, a style guide is "a set of standards for the writing and design of documents, either for general use or for a specific publication, organization, or field. A style guide establishes and enforces style to improve communication." In publishing, several of them exist. You've probably heard of the
Chicago Manual of Style
or the
Associated Press Stylebook
. You might have heard of the
APA Style
and
The MLA Style Manual
. You may also be familiar with the house styles for publishers you publish with (or at least know they exist). Each of these guides outline the "rules" for writing, including grammar, punctuation, when something should be in italics or capitalized, when to use a numeral versus spelling out a number, even which dictionary they consider canonical. And yes, they can sometimes disagree. But that's okay, that doesn't mean they are wrong and should be discarded. (I'll get to that in a minute.)
First, why should we pay attention to a style guide? The key is in the second sentence of the quote from Wikipedia. Style guides are designed to improve communication. Good communication is about your readers being able to understand what you are telling them. And part of where understandability comes from is consistency. (The other parts, things like word choice and idea development, are a different post.)
Let me go on a tangent for a bit. Prior to becoming an editor, I designed interfaces for computer software, most recently for healthcare applications. When you are designing software, especially software that can affect patient safety, you can't just focus on what is pretty or cool (though that is important). You also have to take a hard look at how people can or can't use it based on how well the interface takes into account user expectations. We would run tests on interfaces and see things like medications being prescribed incorrectly because the Save and Cancel buttons weren't where people expected. The designer had violated the accepted norms of computer interfaces. (Luckily it was a test system and never made it to the real world.) It's why you find certain webpages and applications easy to use and others next to impossible. The easy ones have one of two things in common: they conform to a reasonably standard set of contextual visual and interaction design guidelines, or they go so far beyond them that it completely changes your way of approaching the problem. It's the ones that do neither that you want to throw out the window. Sometimes it is just a subtle, almost subconscious feeling that something isn't working as well as it could, and sometimes it is out and out confusion. The old rules and expectations don't work, but you can't figure out what the new ones are trying to do, either.
Still with me? Good, because we are back to editing now. Apply that same concept to words. Grammar, spelling, and punctuation serve the same purpose that the norms of the interface design world do. The human brain is always looking for patterns to shortcut its way to understanding something. People don't even realize they are doing it and often can't actually explain them if asked, but these patterns rule how we interact with the world. (In case you were curious, we call those
mental models
in the world of psychology.) By allowing the brain to use the shortcuts it's already established, things become easier. Things feel smoother and seem of higher quality. Words make more sense.
Consistent
grammar and punctuation gives us clues for how we should interpret something, which leads to good communication.
Our equation is now: Consistency = Good communication = More money
Which brings us back to style guides. Style guides provide a written reference for all of those rules that makes a reader's understanding better. Contrary to popular belief, they are not static creations, but change based on evolving usage patterns. (The
Chicago Manual of Style
, the style guide I use most often, is on its sixteenth edition.) As an editor, I like style guides because they help me ensure I am making the same editing decisions throughout a manuscript. That consistent decision-making leads to stories that are easier to understand and interpret, at least from structural perspective, because the reader already has the "map." And even if they don't, consistency will allow readers to learn that map quickly.
So why are there differences, then? Because while the majority of the so-called rules are universal, the rest of them are subject to context and usage. Style guides that cater to specialized fields like science and medicine are written to adhere to the norms that have developed in those fields. Guides like the
AP Stylebook
(which is one of the fastest-evolving style guides), considers things like brevity and speed in typing. These guides weren't created in a vacuum, but by looking at accepted usage by the people they served. This even goes for publishers' house style guides, which often piggyback on one of the "big" style guides, but with some specific customization for that publisher's context and usage. It even goes for everyday communication. The rules of textspeak may not be written down anywhere official, but there certainly are accepted conventions--including the context in which it is acceptable to use it. (Not only is the human brain really good at creating patterns, it is really good at finding the right one for the situation. Having more than one competing pattern for the same situation is where the problem lies.)
Now back to the original question in the title of the post: Why did my editor put a comma there? Most of the time, we are using the standard rules of punctuation that make up that "majority" I talked about a couple of paragraphs ago. But sometimes it isn't so clear cut. And that is where we consult the style guide. The style guide helps ensure consistency within the document we are working on. It helps ensure consistency with other publications by that publisher. It helps ensure consistency with other publications in that field. It helps ensure readers can focus on the words and the story because they aren't trying to figure out who did what to whom based on the structure of the sentence since the underlying structure of the sentence matches their view of How These Things Work. So while sometimes our decisions may seem arbitrary, in actuality, when there are two (or more) potentially correct ways to edit something, consistency is almost always going to win the day.
And so we complete the equation: Style guides = Consistency = Good communication = More money.
Or simply: Style guides = More money. More money for you as an author because you are giving your customers a consistent quality product. (Isn't math fun?)
But wait, you say, what about those times I violate the style guide and my editor lets me get away with it? Doesn't that negate the whole argument? No. Two reasons.
One, there are certain places where other, sometimes unofficial style guides take precedence. Dialogue is a great example of this. I don't want your uneducated character from the Deep South sounding like CMoS. That just jerks a reader out of the story. Instead, give the character enough of the Southern flavor to get the point across (without being overwhelming--how much is another future post) and then apply that flavor
consistently
across that character's dialogue. (There's that word again.) A good editor can help you judge when are the right times to do this.
Or two, remember the second half of my computer interface analogy? The interfaces that are easy to use sometimes reframe the problem in a new way. The same goes for breaking away from the style guide when necessary. Sometimes an author will ask for something, and frankly, it just doesn't provide enough value to overcome the dissonance for the reader that breaking the rules can cause. (There's a whole post coming on letting "special effects" get in the way of your storytelling.) But other times, the request is a different way of framing the "problem" that really does improve understandability. In that case, yes, let's talk, but you can be assured part of the conversation is going to be "Sure, sounds great, as long as you make it
consistent
."
Erika Orrick wanted to be a writer when she grew up, but detoured into computers when she realized she actually wanted to eat. Financial stability established, she eased her way back into storytelling by fixing other people's words and discovered she had a knack. An admitted geek, she is constantly distracted from resuming her quest to be a writer by all the shiny. Luckily, since she hasn't yet grown up, no one can say she hasn't met her goal. She has tried (and failed) to escape Texas twice and in fact now lives on the north side of Houston, less than 100 miles from where she started.Erika invites folks to contact her at erikaeditsbooks@gmail.com